Three things that I love in life are cooking, food and wine, so what better place to dine than French Laundry when visiting the Napa Valley. However, I wasn't sure how thirsty for wine I would be at a 10 a.m. tasting the next day.
It was a cool morning and the fog that sits at the bottom of the valley at this time of day was just about gone. The tasting started on top of a hill that sits in the middle of the vineyard, looking south. The view was spectacular!
After an hour or so of having breakfast and tasting what is still to this day one of my favorite white wines, I fell in love—with Napa Valley, and even more with wine! I thought to myself, "Wouldn't it be so cool if I could have something like this someday!"
That magic moment on the hill in 2006 was something that would affect everything about the Napa Valley for me, as did a chance encounter with Aaron Pott that came later that same day. He was a young and talented winemaker who opened up some amazing older wines that I couldn't wait to learn about. I quickly discovered that he was a gear head and only wanted to talk about racing, so that's what we did. He became a friend and offered to help with recommendations on where to go in the valley if I ever came back. So, I called when I did.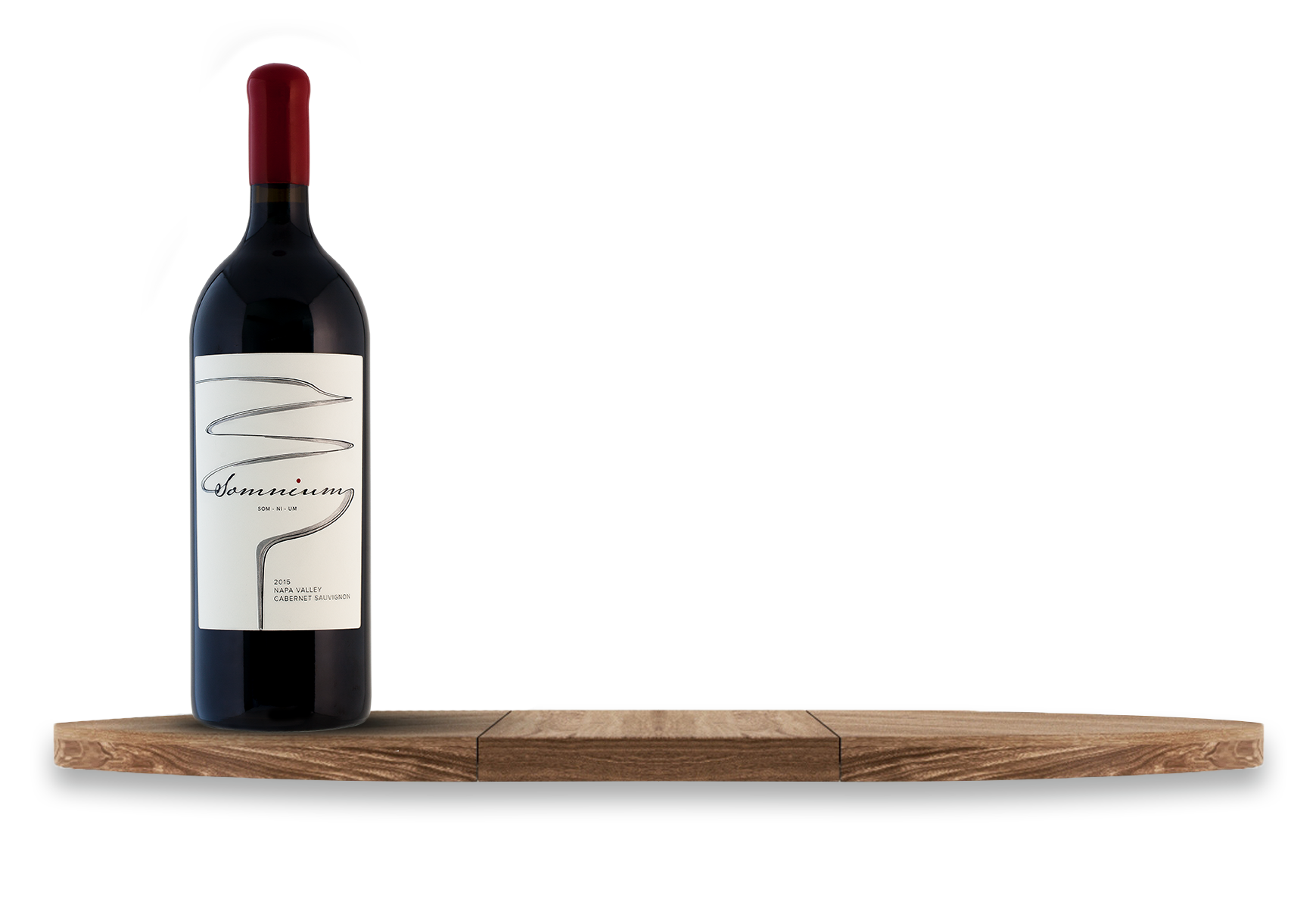 He knew my love for wine and the area and went on to play a huge part in picking the property that Somnium sits on today. The criteria included A++ soil and a beautiful view—a tall order. Yet the perfect property, far up the switchbacks of Howell Mountain, was purchased in the spring of 2009. Vineyard development began in 2011 and continued until 2016 when my latest love, Cabernet Franc, was planted.
I named the vineyard Somnium, which means dream in Latin, because I thought owning my own winery was something that would just be a dream, but, it became a reality. I can't tell you how many times I have signed an autograph for a child and added the note —dream big! It is a life motto—it's how I think, how I live and what I preach! My dreams never stop, and they continue to evolve. Now that Somnium is a reality, my next dream is to create an environment and experience where it is easy for others to fall in love with Napa Valley, just like I did so many years ago.
— Danica Patrick - Proprietor