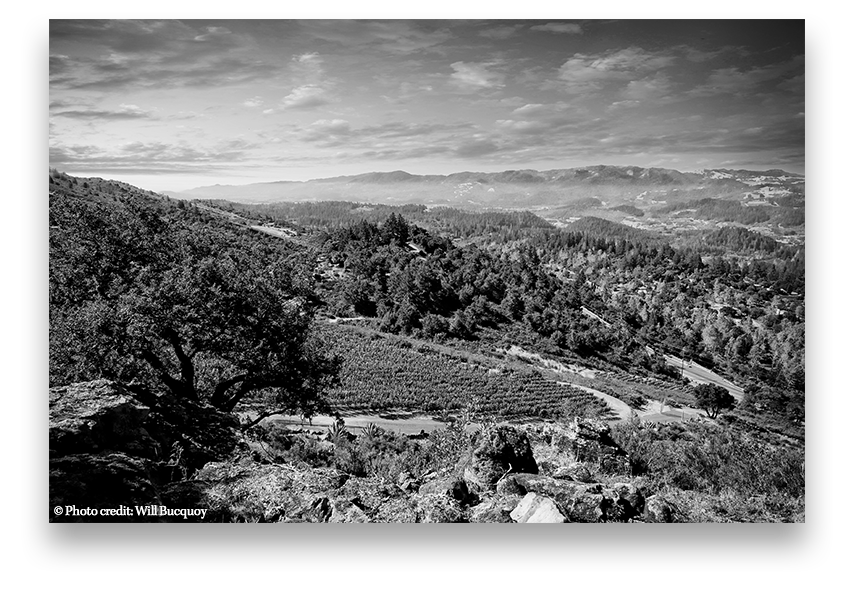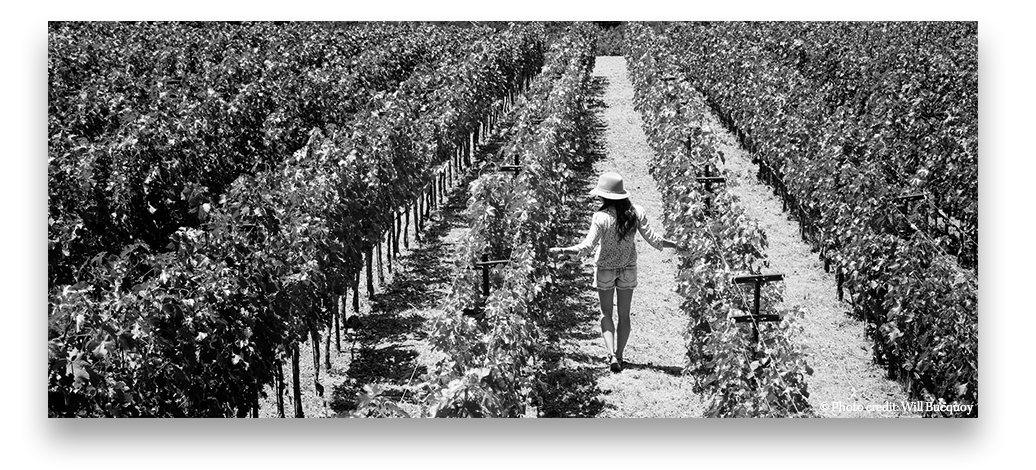 Century old agave trees lead the way into our 24-acre property on Howell Mountain. In 2019, the Somnium estate vineyard was certified organic, furthering an ongoing commitment to quality and purity in every bottle of wine we craft.
The property climbs as high as 1375 feet and is defined by the volcanic rock hillside, which contributes to the robust and structured nature of Somnium wines. Our vineyard benefits from direct exposure to the sun, which is filtered at precise levels, through active canopy management. Light breezes off the mountain flow through six plantable acres of Cabernet Sauvignon, Cabernet Franc, and Petit Verdot, which have been hand-farmed and organically grown since the beginning.
Our Cabernet Sauvignon stems from the Weimer Clone and Clone 30, each offering unique characteristics to Somnium wines. The Weimer Clone is believed to be derived from the "Samsonite" clone, which is known for its tendency to ripen early. This influence is evident in our exceptionally dark and nuanced Cabernet Sauvignon. The roots of Clone 30 reach back to the Disney-Silverado selection of a storied vineyard located in the Stag's Leap District near the Silverado Trail in Napa Valley. The property was once owned by Harry See of the famed See's Candie empire and was eventually sold to Lillian Disney.
Pina Vineyard Management has been overseeing the property since 2009 when Danica Patrick purchased the estate.