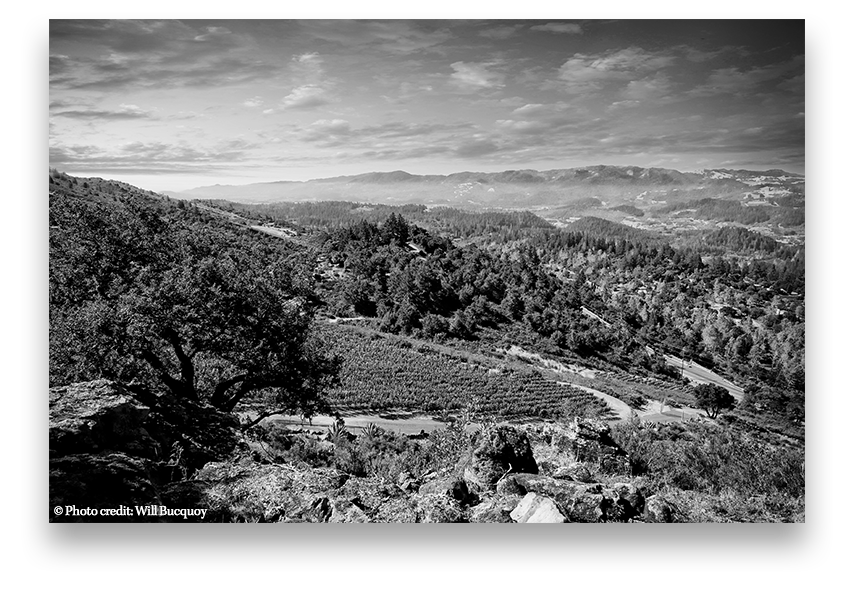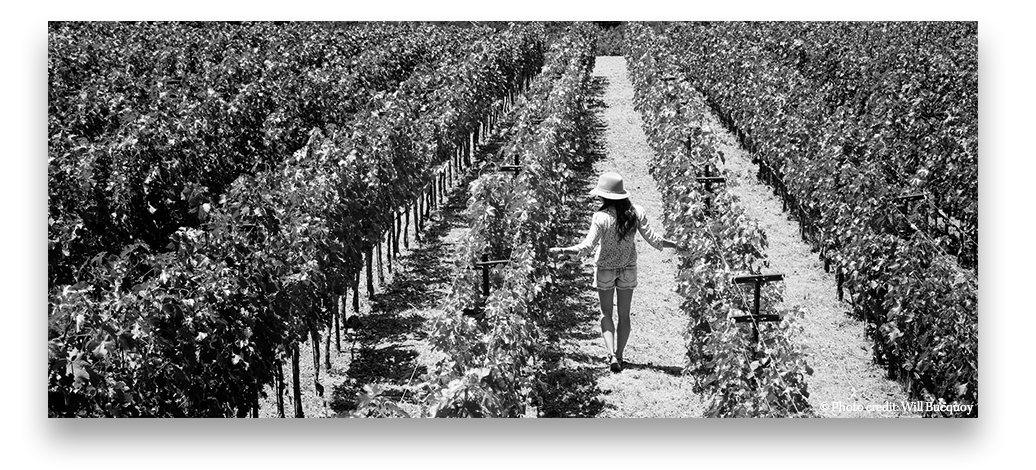 © Drone credit: Brent Sloan - SloanDrone.com
Song Credit: Abba-esque tune from Goldfrapp
The Somnium vineyards are situated on Howell Mountain just below the AVA line. Agave trees greet at the entrance and continue to line the driveway straight through our 24-acre vineyard. Elevations climb as high as 1000 to 1375 feet and are defined by a rocky hillside rich with iron, all of which contribute to our robust and structured wines. The volcanic rock soil absorbs and releases heat at the onset and end of each day, lending unique qualities to our highly balanced wines. Our position on Howell Mountain benefits from direct exposure to the sun, which is tempered and filtered at precise levels through active canopy management. The light breezes off the mountain flow freely through our six plantable acres comprised of Cabernet Sauvignon, Cabernet Franc, and Petit Verdot, all of which have been hand-farmed and organically grown since day one. Danica, a health-conscious foodie at heart, believes in the highest level of purity when it comes to what goes in the body and the wine bottle.
Our Cabernet Sauvignon stems from Weimer Clone and Clone 30, which each offer unique characteristics to our wine. Weimer is rumored to be a "Samsonite" clone, that tends to ripen early and lend an exceptionally dark color to our Cabernet. Clone 30 was spawned from the Disney-Silverado selection of a storied vineyard near the Silverado Trail in the Stag's Leap District. A property that was once owned by Harry See of the famed See's Candie empire and eventually sold to Lillian Disney.
At Somnium, vineyard health translates directly to the wine that lands in the bottle and ultimately your glass. Vintner and winemaker Aaron Pott is intimately involved with our vineyards to ensure fruitful and healthy growth throughout all aspects of the growing season, from pruning to harvest, to ensure that each event happens at the optimal moment. Aaron together with Pina Vineyard Management have been tending to the property since 2009 when Danica Patrick purchased the property.