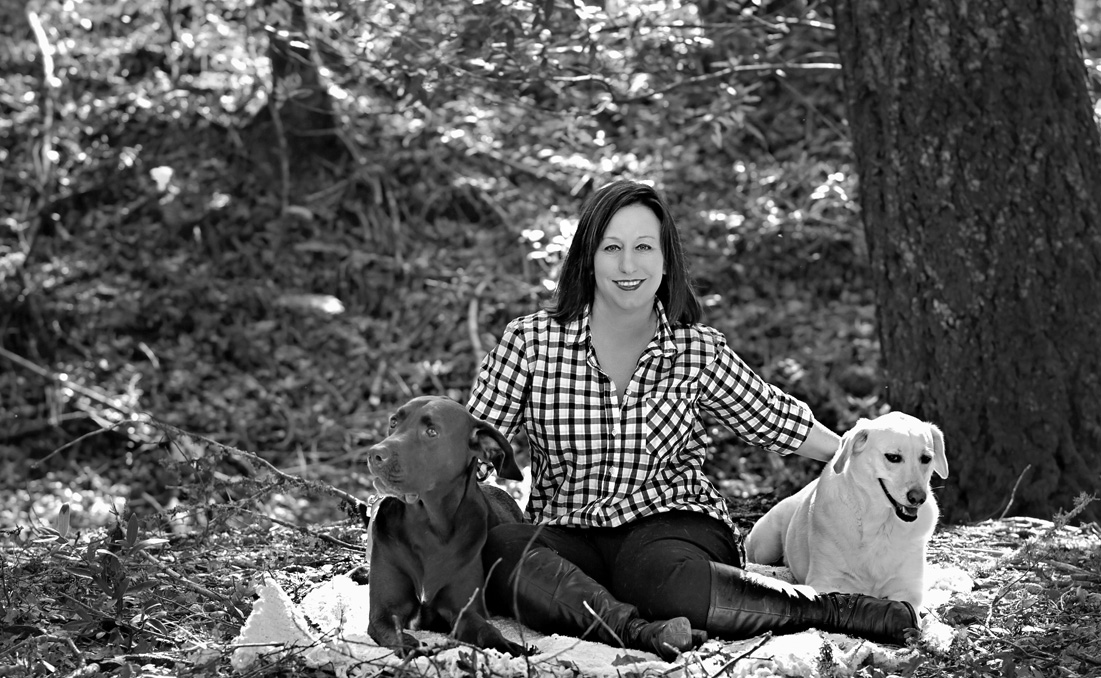 Go Back
Everyone has a story to tell about how they landed in Napa Valley and became a part of the region's booming wine industry. For Tracy, it was in the blood, part of a fourth-generation family whose roots in the area date back to the 1900s, when her great grandparents immigrated from Italy to San Francisco, and ultimately Napa Valley. It was there, that the familial roots in the region, continued to sprout, and Tracy's connection to the industry was born.
Tracy's great grandfather, Anatolio Micheli spent 33 years at Beringer Winery, in addition to tending to his ranch in St. Helena, where he and his wife Celide farmed walnuts, olive trees and their vineyard. It's on this same property, that Smith currently resides, in the home her parents, Laryl and Annette, purchased 45 years ago.
Tracy's grandfather, Aldo (Mike) Micheli, was raised on the family ranch and attended local schools including St. Helena high school where he was inducted into the Athletic Hall of Fame. He married Eda Milani who was raised on her family's Ehlers Lane ranch. The couple, together with Aldo's sister Madeline and her husband Henry Arata, owned and operated a popular St. Helena bar, The Pastime, for 30 years—a building that still remains in the family today.
Her other grandfather, Harold Smith, moved to Napa County in 1916, from Humboldt County, to harvest cinnabar and mercury for WW1. He soon formed Harold Smith Construction, which became a road, dam, and land improvement company, known for converting raw land into usable land. These parcels became sites for many of the buildings and wineries that define the Napa Valley of today.
After serving in WW2, Tracy's uncle, Harold Smith, Jr., joined her grandfather's company to create Harold Smith & Son. By 1945, the duo had purchased a property on Sulphur Creek in St. Helena, which was the same land that Calistoga founder Sam Brannan once used to supply the railroad materials that extended the railroad line from Rutherford to Calistoga. Gravel from the grounds of the property were used to develop the main corridors throughout Napa Valley, which enabled commerce for the entire Upper Valley.
Her father, Laryl, worked at Harold Smith & Son throughout high school, including the time period when the company developed some of Napa Valley's first wineries, including Sterling, Joseph Phelps, Robert Mondavi, and Rutherford Hill. After college, Laryl joined the team at Rutherford Hill, where he worked for 29 years, under the vision of Bill Jaeger and Chuck Carpy. As Facility Manger, Laryl expanded the operational capacity to five times its original tonnage and oversaw the construction of the winery's caves.
Her mother, Annette, grew up on her grandparents' farm in St. Helena and helped pick grapes from her other grandparents' family vineyard on Ehlers Lane. She attended local schools and went on to teach throughout the valley for 40 years, before retiring from the St. Helena Unified School District. In 1981, the couple planted Chenin Blanc and bottled their own wine under the Fir Hill Ranch label.
Tracy had an early introduction to the hospitality industry, when she worked for Joel Gott at Taylor's Refresher (now known as Gott's Roadside) and the Cantinetta Tra Vigne, prior to earning a Bachelor's degree in Business, from the University of Montana. But it wasn't long before Tracy returned to her Napa Valley roots, when she went to work at Acme Fine Wines and Hourglass Winery, alongside Karen Williams and Jeff Smith, respectively. From there, her career continued to flourish at The Ranch, where she reunited with Joel Gott and also worked with Mark Beringer. Tracy implemented an OSHA safety plan and oversaw the construction of the winery's new barrel room and fermentation pad, prior to taking a career defining position at Terra Valentine in 2010.
In 2013, winemaker and proprietor Sam Baxter, promoted Tracy to General Manager for the Spring Mountain estate. She grew the wine club, expanded the direct-to-consumer marketing program, established key relationships with hotels and prominent wine buyers, and led the day-to-day operations, including the winery's relocation to a new property.
Tracy was a natural fit to step into the driver's seat as General Manager for Danica's inaugural wine brand, Somnium, in 2016. She saw her first NASCAR race at the age of 13 and was instantly captivated by the fast pace and thrill factor—traits that are evident at every turn in the wine industry. Under Tracy's direction, the fledging label has grown from a name on a bottle, to the lauded brand of today. "Tracy fits into the team like a glove. We are so lucky we found her," Danica said.
Tracy continues to thrive in her role as General Manager at Somnium, where in addition to overseeing daily operations and growth of the brand, she takes clients on a tour de force of the wines and region she has called home for more than 38 years.
Whether at work or play this get-it-done girl can be found roaming the valley with her labs, Lucy and Lily, and loving every moment of the idyllic Napa Valley life.
Tracy Smith, tracy@somniumwine.com