Somnium and The Caviar Company Present
Wine & Caviar - Virtual Experience
---
Hosted by Danica Patrick and Petra Bergstein
A dream tasting experience, with the chance to dream even bigger.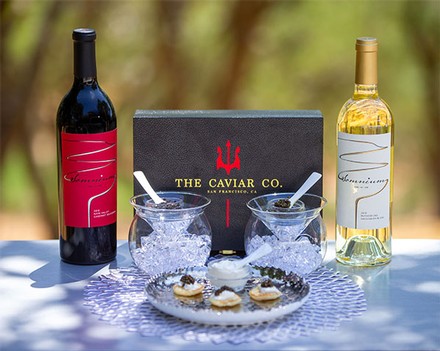 Do you dream of caviar? We at Somnium certainly do, and we're thrilled to invite you to a virtual pairing experience in partnership with The Caviar Company on November 12th at 4:30pm PST!
Our proprietor Danica Patrick will be joining forces with the Caviar Company's co-founder Petra Bergstein for a live Zoom tasting event, featuring the finest sustainable caviars paired with Somnium's handcrafted wines. When you get a couple of fearless women entrepreneurs together, you know it's going to be a great match! Join us as we explore a flight of elevated caviar and wine pairings, guided by the women with the vision.
Enjoy the DREAM set, or go all out with a DREAM BIGGER add-on!
Each DREAM set serves 2 people and includes:
1 bottle 2019 Rutherford Sauvignon Blanc
1 bottle 2018 Napa Valley Cabernet Sauvignon
10g Siberian Sturgeon Caviar
10g Golden Osetra Caviar
30-Pack of Blinis
Bellwether Farms Crème Fraîche
1 Mother of Pearl Spoon
$298.00 + tax (shipping included)

Acquire Now
This live caviar and wine Zoom tasting experience begins at 4:30 p.m. Pacific Time on November 12th, 2021. Orders must be received no later than November 5th to ensure timely delivery for the event.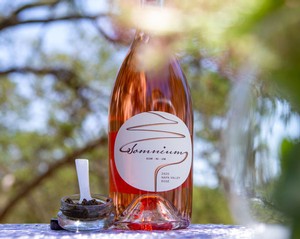 The decadent Dream Bigger add-on includes these extra indulgences:
1 bottle 2020 Napa Valley Rosé

10g Kaluga Caviar

1 Mother of Pearl Spoon
Additional $100.00 + tax (shipping included)
Wine and Caviar will be shipped separately.
**The Dream set AND Dream Bigger add-on must be purchased together for zoom tasting access.