12 Half Bottles for Gifting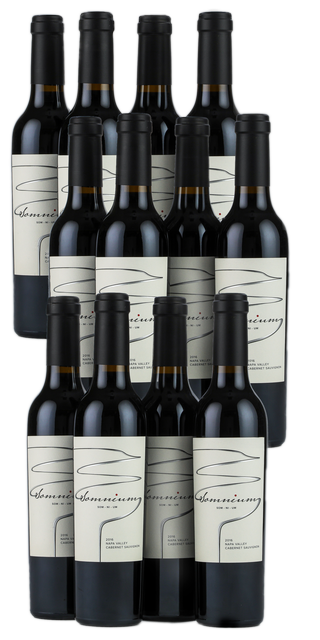 Wine critic Lisa Perrotti-Brown of the Wine Advocate had this to say about the wine, "The 2016 Cabernet Sauvignon is deep purple-black in color and intensely scented of of mocha, sautéed herbs and cigar box with a core of crème de cassis, chocolate-covered cherries and dried mulberries. Full-bodied, rich and decadent, it has loads of savory and black fruit preserves layers matched by a firm, chewy texture and long, expressive finish." 94pts.
The Tasting Panel, "From Patrick's 24-acre estate on Howell Mountain, this wine, aged 20 months in French oak, offers aromas of rich and vivacious blue fruit accompanied by a perfume of lavender, orange rind, and dark-chocolate mint. Dusty cocoa tannins and deep, tarry slate run laps on the palate alongside blackberry syrup and blue floral tones. Dark fudge is grainy on the finish line." 96pts.
Vintage: The near-perfect 2016 growing season started early, saw ideal weather conditions throughout and wrapped up as the valley's first significant fall rainstorm arrived on October 14. Thanks to a relatively steady and mild July and August and then a series of warm days at the end of the growing season, vineyards were able to progress to perfect ripeness. Wines from the 2016 vintage are now quietly developing in cellars throughout Napa Valley and vintners are pinching themselves and smiling for the gift it appears Mother Nature has given them: a fifth consecutive vintage of stellar quality Napa Valley wines.
*12 half bottles of 2016 Estate Cabernet Sauvignon
**Size: 375ml